Step into a hotel steeped in Victorian charm and rich with local history.
The Inn at Saratoga
Travel Back In Time At Our Historic Saratoga Springs Hotel
Entering The Inn at Saratoga is like traveling back to a bygone era. Built in 1843 to serve as a boarding house, the oldest continuously operating lodging house in Saratoga Springs has plenty of stories to tell. Beautifully updated, our historic hotel complements modern amenities with old world touches like an inviting front porch, working fireplaces, carefully chosen antiques and a charming parlor. Each of our 42 guest rooms and suites is uniquely designed and decorated to merge the ambiance of long ago with contemporary comforts.
During your stay at the hotel, you will enjoy complimentary perks ranging from Wi-Fi, to complimentary access to the Victoria Swimming Pool located in Saratoga Spa State Park and the nearby YMCA. Our cozy Tavern features a gourmet, seasonal menu, an extensive selection of craft cocktails and beers and extra little delights like homemade ice cream and live music several nights a week. For meetings, weddings and special events of up to 100 guests, our Victorian style ballroom, lush outdoor garden courtyard, and Side Room parlour offer three unique spaces perfect for a variety of special events.
Slideshow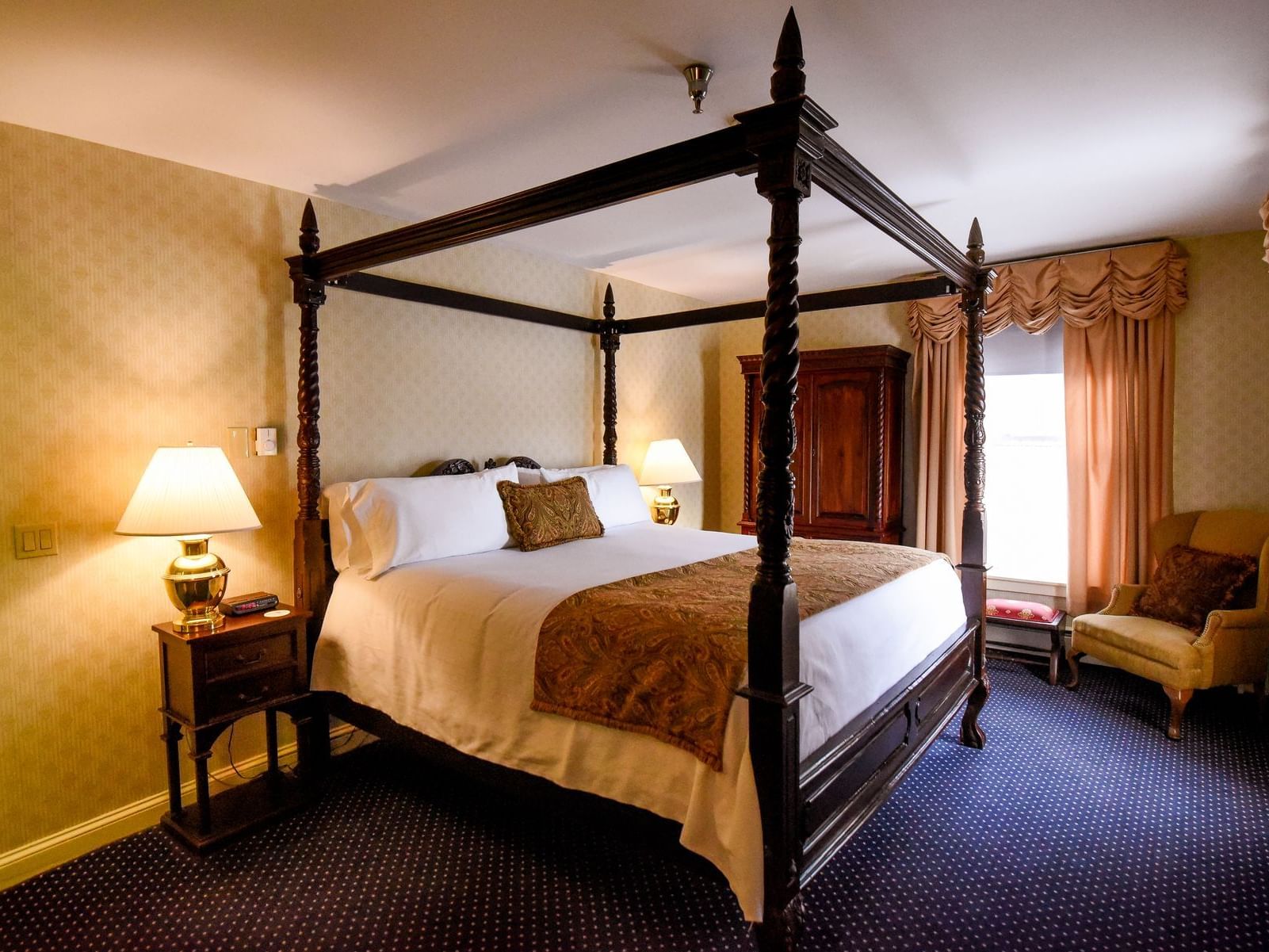 In House King Suite
Located in-house, this two room suite features a bedroom with one king sized bed and a spacious living room with a pull out sofa.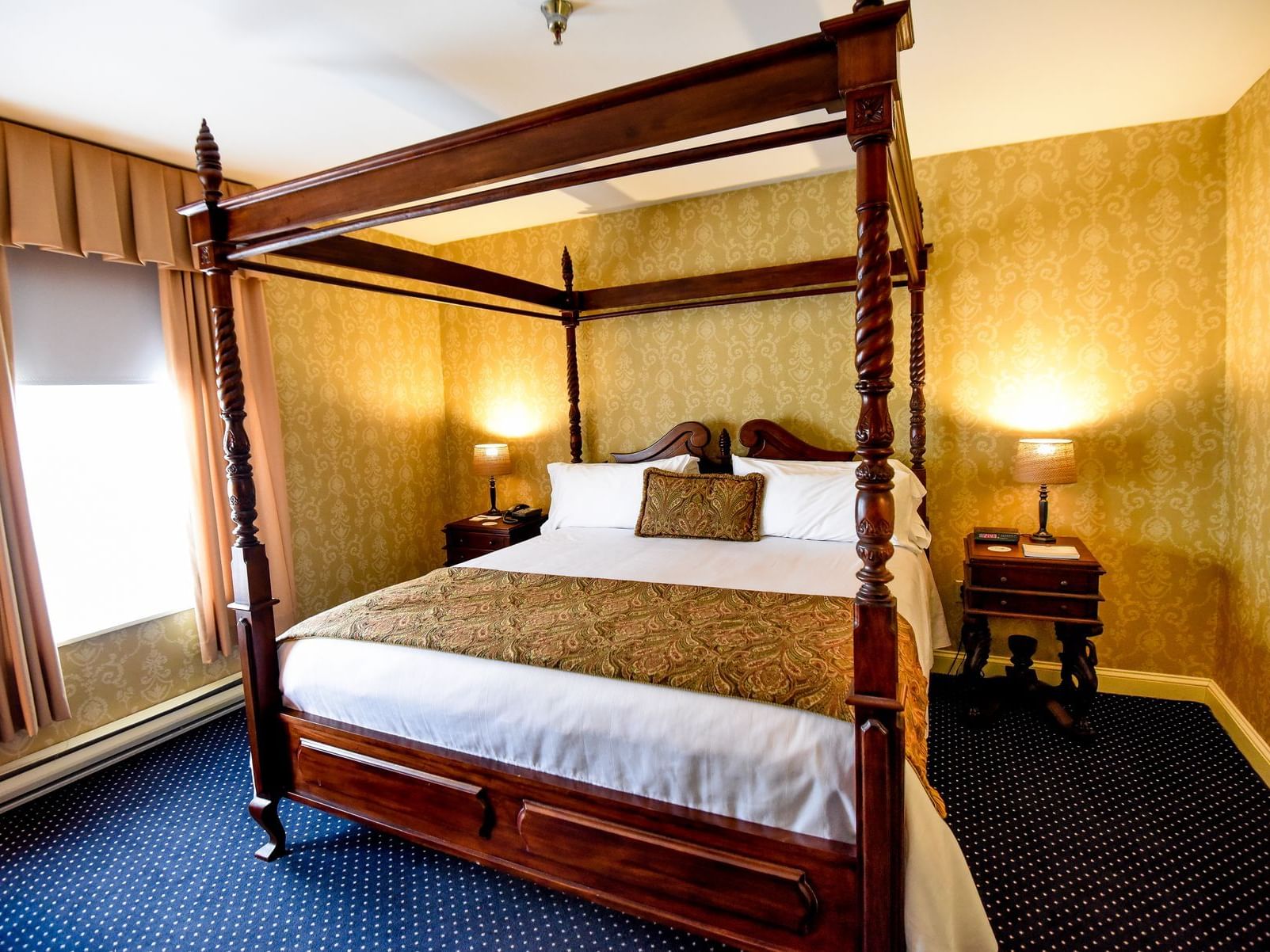 Standard Room One King Bed Room
This standard guest room is decorated in classic Victorian Style and appointed with one king bed.
Standard Room Two Double Beds
This standard guest room is decorated in classic Victorian Style and appointed with two double beds.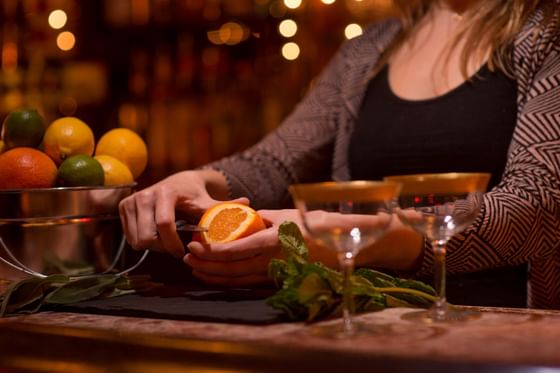 Food & Drink
Join us for craft cocktails, sharing plates and live music in our Tavern, as well as a freshly prepared breakfast in our Side Room parlour.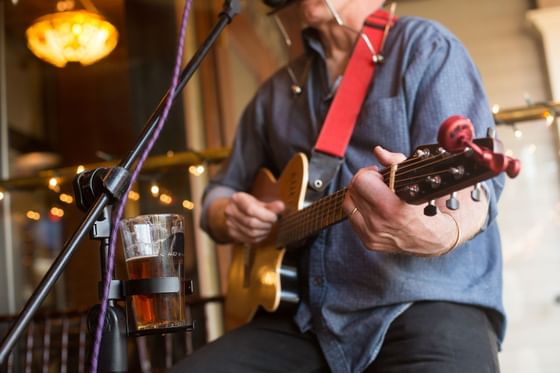 Live Music
Featuring talented local artists, our live music offerings range from contemporary to folk to traditional Irish bands. Be sure to stay tuned as we update our music calendar each month.